Ali Zafar

Download Ali Zafar's MP3s, WMAs
Ali Zafar's Music with all of his songs - Ali Zafar Compilation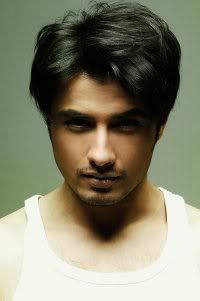 Ali Zafar's Biography (scroll down for MP3/WMA Music)
Ali Zafar is one of the icon singers in Pakistan, and has made himself known internationally as well. Starting his career as a model, then moving onto drama industry, Ali Zafar is now labelled among the top music artists as well now. Which ever field he has stepped, which ever form of media industry he has attempted, has riped fruit for him.
Huqa Pani, Ali Zafar's first album that became the biggest hit of year 2003, introduced him the internatinoal scence - his music video for Channo was aired on many TV channels globally, and it was enjoyed by a huge number. Therefore, he was given the nick' "Channo-boy".
In 2003, Ali Zafar also became a playback singer for Pakistani movies - though it only lasted one movie, as Ali decided to focus only on regular album.
His 2006 album, Huqa Pani has also been a big hit. His video "Sajania" was aired on many TV channels, across Pakistan, India, Europe and North America. His song "Aasman Ko Chootay Jayen Hum" has been a hit as well, through which one can see the reflection of his kind and caring heart.
His concerts have always had full-houses, and filled with entertainment. All age groups, and all genders enjoy his work in one way or another - some enjoy his music, others his modelling, and some his acting. Overall, he is one of the most popular artists of Pakistan.
Beneath we have the largest online collection of Ali Zafar's songs from all his albums, including his singles. Choose the song you want and download it.
Huqa Pani (2003)
(Click on any song)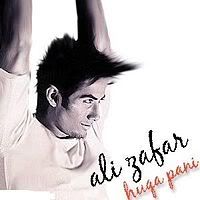 Chal Dil Mere
Channo Ki Aankh Me
Dekha Sang Tere
(Dekha Sung Teray)
Din Doobey
Eik Pal
(Yeh Zindagi Ik Pal)
Huqa Pani
(Huqqa Paani))
Ishq
(Tere Ishqay Ne Sajna)
Jugnouon Se Bhar Len Aanchal
(Jugnuon Se)
Rangeen Hai Tu Rangon
Teri Yaad Aye (Teri Yaad Aai)
Masty(2006)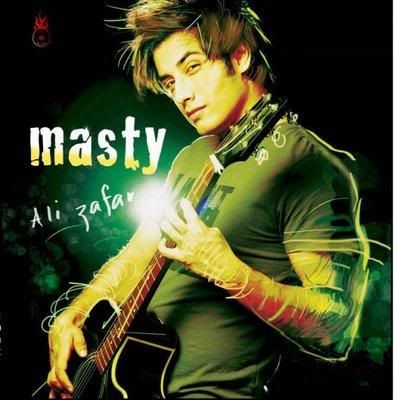 Aag Jaisi Yeh Jawani
(Aag Jaisy)
Dekha Jo Teri Aankhon
Janay Na Koi (Jaanay Na Koi)
Main Nahin Jana Khedeya (Khereyan)
Masty
Merey Hathon Mein
Sajania
Singles

ask or request any...