Legacy (Tariq Khan)


Legacy's Music with all of his songs - Tariq Khan's Compilation
Download Legacy's MP3s, WMAs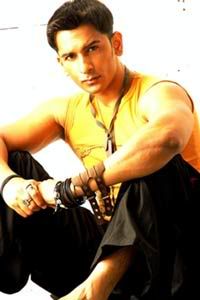 DOWNLOAD ALL Songs [Scroll DOWN...]
Legacy's Biography (scroll down for MP3/WMA Music)
Tariq Khan, the lead artist of the band
Legacy
, started his career with remixing some of Pakistani & Hindi songs. His first album was titled "
Sugar n' spice
" - he later went on to
remix
more songs and release them in various album. After that he went on to release his originals in Album "
Mahi
", and later in "
Red Alert
" - these albums brought him huge success, and due to that success he was offered to feature in other bhangra albums. Then came the big hit "
Tere Sadqay
" from
Tariq Khan
, that actually made him known through out the World. His videos started to air on famous tv channels including PTV, ARY, GEO, B4U, and Zee. Then in 2005 he released, "
Nachdi Sohni
", porduce by
Sukhshinder Shinda
- that was also a big hit. In 2008/09, his
album
"
Dil De Deo
" was released, that is being enjoyed through out world currently.
SCROLL DOWN TO DOWNLOAD ALL HIS SONGS!!!!
Mahi (Maahi) (1997)
(Click on any song)
Dil Pe Uska Naam .wma
Eik Chand.wma
Mera Sapna.wma
Rukjana 2.wma
Rukjana.wma
Sharmana.wma
Sohna Mahi.wma
Tujh Bin.wma
Red Alert (2000)

Chunni Jadon
Dhol Na (Remix)
Je Tu Bolna
Raahan Tak Tak
Ranjha Ranjha
Sonay Di Taveetree
Sun Goriye
Tere Sadqay (2003)
Bol Sohniye (Bonus Track)
Gal Sunja
Gurh Nalon Ishq Mitha (Bonus Track)
Kangna
Punjabiyan Nu
Sohni Lagdi (Garage Mix)
Sohni Lagdi
Tere Sadqay (Desi)
Tere Sadqay (Part 2)
Tut Jaan Na Balori Wangan
Nachdi Sohni (2002)
Akhan Vich Akhan (Flava Mix)
Akhan Vich Akhan
Instrumental - Akhan Vich Akhan
Instrumental - Nachdi Sohni
Instrumental - Sohniye
Long Lashkara
Nachdi Sohni (Radio Edit)
Bhangre Vich Nachdi Sohny
Pranda
Sadqa
Sohniye
Dil De Deyo (2008)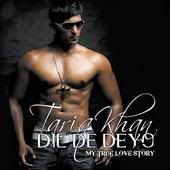 Aaja Soniye Nach Ni (Let's Dance Baby)
Blori Akh (Gimme Ur Luv) Remix
Blori Akh (Gimme Ur Luv)
Bonus Blori Vangan (Bangles)
Chardi Jawani (Youth)
Dil De Daio (Bollywood Groove)
Dil De Deo (Dance Floor Killa)
Dil De Deyo (Give Your Heart)
Haseyan Te Soniye (Lost In Ur Laughter Gal)
Kaanvan Ve Kaanvan (da Crow)
Melay Vich (Caught My Eye N' Da Crowd)
Sonyie Ajaa Ni Nachiye
Surma Maargaya (Your Eye Makeup)
Tere Naal Akh Lar Gaye (Eye's Met)
Miscellaneous / Singles

Billo (1996)
Mukhre (2002)
Nachdi Dekhna (2004)
Oh Mere Dil Ke Chain (1996)
Surma (Dhol Cutz 3)