Abrar-ul-Haq


Abrar's Music with all of his songs - Abrar Compilation
Download Abrar's MP3s, WMAs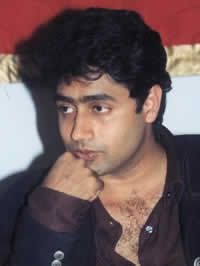 Abrar's Biography (scroll down for MP3/WMA Music)
Abrar ul Haq, one of Pakistan's most popular singer, with his melodious songs, hilarious lyric, catchy tones, and at times meaningful songs has made himself known throughout the world. So far, he has released 6 musical albums, that all contained mixture of Bhangra, POP, and a hint of RnB. Starting from his first album, Billo, upto Parmeen, his lyrics have always made people smile. Yet, his songs such as Alm-e-Baghawat or Sajni Ki Aankhon Mein Aansoo or December have always brought tears to the eyes of the listeners.
He has done a lot for the community as well. In Pakistan, he founded a charitable organization, that helps the poor get free or cheap medical treatment. Sahara Trust, Abrar's organization, has also built a hospital that gives good treatment to the poor.
Beneath we have the largest online collection of Ibrar-ul-Haq's songs from all his albums, including his singles. Choose the song you want and download it.
Billo De Ghar (1995)
(Click on any song)
Aaja Na
Agar Kabhi Meri Yaad Aye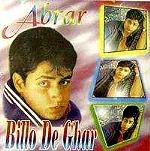 Alam-E-Bhaghawat
(Alm-e-Baghaawat)
Allah Pakistan
Billo
Dil Pey Hamaray
(Dil Per)
Hum Tum Mile Thay
Murri Shehry Di Niki
Satchian Te Korian
Sohni Surat Walay
Majajni(1997)
Billo On GT Road
Dam Dam
(Dum Dum)
December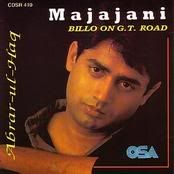 Hello Hello
Jhulay Lal
Majajani
Ni Main Hasian
(Haaseyan)
Sahara Banen Ge Hum
Sajni Ki Ankhon
Wan Kutiya
(Waan Kuteya)
Bay Ja Cycle Te (1999)
Bolian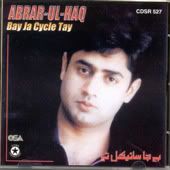 Choor
Cycle
Dil Bolay Bolay Mera
Jat
Kurian Lahore Diyan
(Aj Mela Wekhan)
Mohabbat
(Muhabbat Aisa Dariya Hai)
Nach Lain De
(Nuch Lain Day)
Pak Fauj
Sanu Tere Nal.wma
(Sanu Tere Naal Piyar)
Shaam Ho Rahi
(Sham Horahi)
Maal-o-Maal (2002)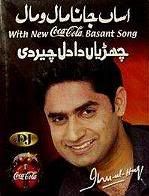 Assan Janna Mall-o-Mall
(Mal-o-Mal)
Badam Rangee
(Badaam Rangiye)
Dilbar
(Dilbaron Ki Basti)
Jagga
(Jugga)
Preeto
Punjabi Touch
(Nach Punjaban)
Rang Rang
(Rung Rung)
Rondiyaan Nain Wangaan
Ser Utha Ker
(Sar Utha Ke)
Sukh Deeyan Neendran
(Sukh Diyan Nindran)
Nachan Mein Oday Nal (2004)
Bhagaan Walio
(Bhagan Waleyo)
Bolian Pa Ke
Dharti Hai Maa
Hasian Di Jach
Mahi
Nachan Mein Oday Naal
Perdesi
(Pardesi)
Qurbani
Sayyan Bina Ghar
(Sayan Bina)
Shareekan Noo
(Shareekan Nu)
Naara Sada Ishq Aey (2007)
Alif Allah
Jatt
Maan
Mela
Nara Sada Ishq Ae
Patlo
Perveen
(Permeen, Parmeen)
Rano Khiza Mix (featuring Cheshire Cat)
(Ranu)
Run Babay Di
Sanson Mein
(Saanson)
Miscellaneous / Singles


Charian Da Dil Cheerdee
(Maza Zindagi Ka Lo)
Collaborations
[feat. Gurdas Maan & Sukshinder Shinda] Punj Dariya
Kabhi Ae Haqeeqat-e-Muntazir (Kalam-e-Iqbal)
- 2008
Main Gaddi Aap Chalawan Ga
Zor Laga Kay Haiya
(Cricket World Cup 99 Song)