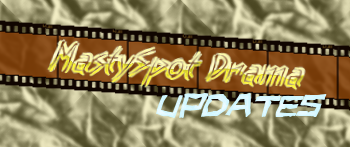 MastySpot is planning on adding new dramas to MastySpot Forums - but for that to happen you must let us know, which kind of dramas you want. We have a list, and we would be adding some dramas, on your choice - you must request on the forum which drama you want and let us know!
Here's the list of dramas
(MAKE SURE YOU YOU COMMENT IN FORUMS FOR US TO UPLOAD) CLICK HERE TO REQUEST - YOU MUST REGISTER

Maanay Na Yeh Dil (Maane Na Ye Dil)
Jhumka Jaan
Koi To Barish
Pyaasi
Thori Door Sath (Thori Dur Sath)
Jaal
Woh Koun Hai (Wo Kon Hai)
Sarkar Saheb
Yunhi Kabhi Kabhi (Yuhi Kabhee Kabhee)
Bajh Gayee Ghanti (Bajj Gayi Ghenti)
Yeh Vada Raha (Yeh Wada Raha)
Kajal (Kaajal)
Panchi
Bandhan
Mehndi Waalay Hath (Mahndi Wale Hath)
Khawahish
Maala (Mala)
That's the list of the dramas -
click here
to let us know which ones you like - the ones with most demand, would be uploaded to MastySpot - let us know soon - so you would get what you want, soon!
Note:

If there's a drama not listed here, let us know by
clicking here
- Dramas can be from any channel such as, Aaj TV, Hum TV, Geo TV, ARY TV, PTV Global/PTV, Indus Vision.